In Batumi, October 4-6, the rapid tournament "Mamia Kharazi Memorial" was held in the hall of Batumi Sports School. There were 9 rounds in the tournament in two categories: U12 and Open.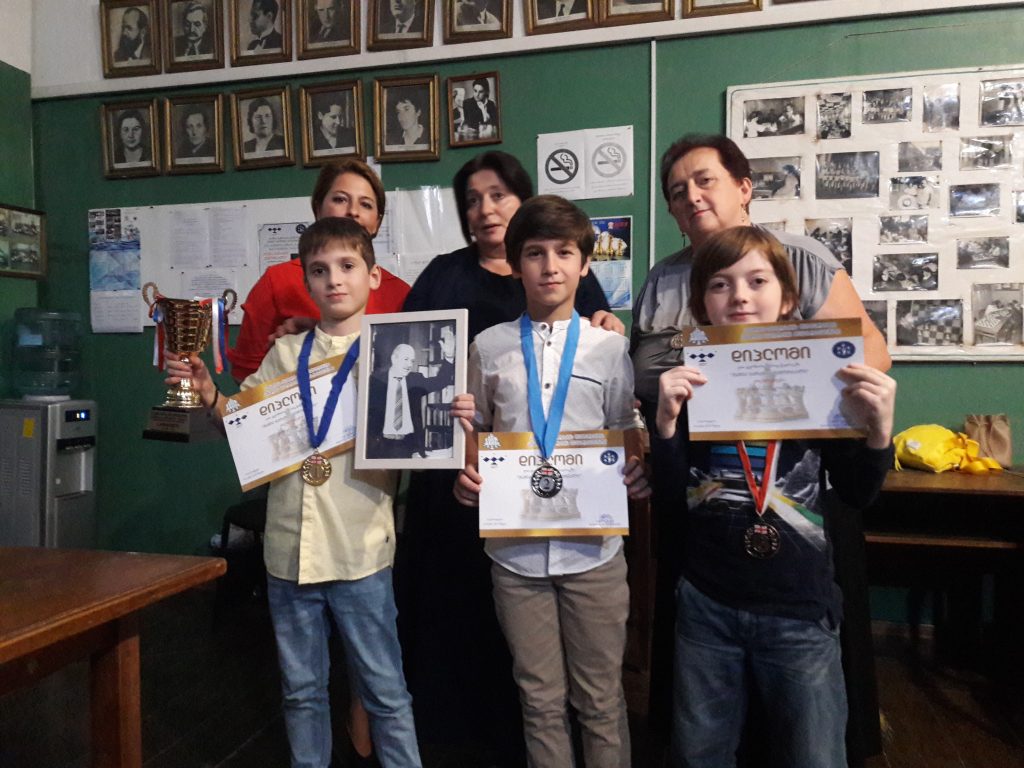 In both categories, winners received medals, diplomas, and gifts.
The winner of the open tournament was national master Jambul Makharadze, and the winner under 12 boys was Giorgi Gogiashvili (Teacher: Alex Ter-Karapetyan).
Additional gifts were given to girls and boys with the best results under 8, 10 and 14 age categories, also to chess players from Kobuleti and to the oldest participant of the tournament – Elguja Antadze.
U08 Boys:
Arsen Sazonov (Sopiko Tereladze)
U10 Boys:
Luka Makharadze (Jambul Makharadze)
U12 Boys:
Giorgi Gogiashvili (Alex Ter-Karapetyan)
Luka Makharadze (Nino Tsitaishvili)
Tamaz Lominadze (Sopiko Tereladze)
U14 Boys:
Irakli Qurshubadze (Sopiko Tereladze)
Open:
Jambul Makharadze
Zviad Kamadadze
Grigol Voskanyan
U08 Girls:
Ani Qalichava (Amiran Mzhavanadze)
U10 Girls:
Lulu Diasamidze (Amiran Mzhavanadze)
U12 Girls:
Anastasia Gorgiladze (Leonid Neuronov)
Mariam Kalandadze (Tengiz Didmanidze)
Mariam Tsetskhladze (Leonid Neuronov)
U14 Girls:
Nino Zhghenti (Alex Ter-Karapetyan)
Women:
Dea Bedoshvili (Leonid Neuronov)
Tinatin Beridze
Diana Kutelia (Alex Ter-Karapetyan)
Mamia Kharazi was the first president of the Adjarian Chess Federation (1992-1996 ).