The 5th round for Georgian players finished well. The first and second women team won 2,5:1,5 against Armenia and Spain. The 3rd team of women lost to the Greece team with score 1,5:2.5
In the open tournament, the 1st Georgian team won Macedonia with a big score 4:0. The second team was defeated by the strong Czechs team after long fighting, with a score of 1:3.
There is the next state after the 5th round:
Women: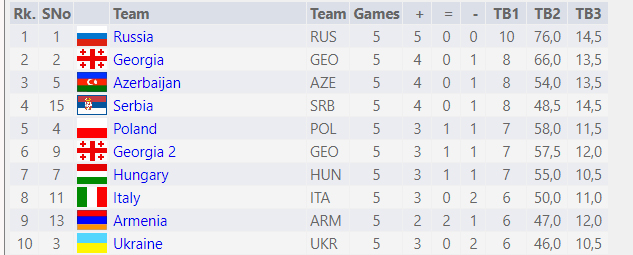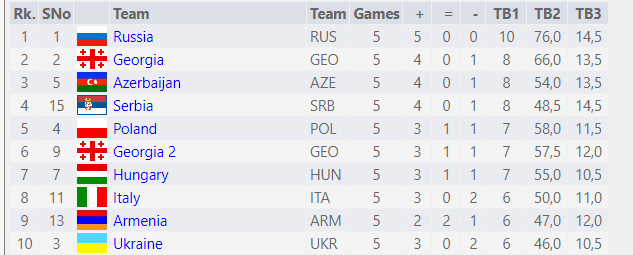 Open: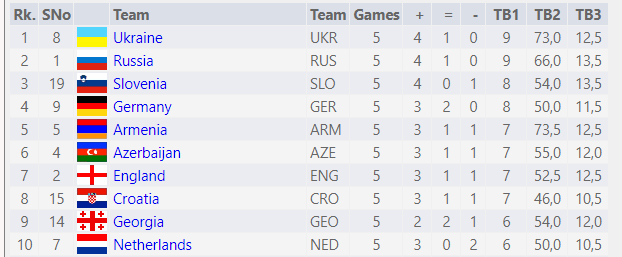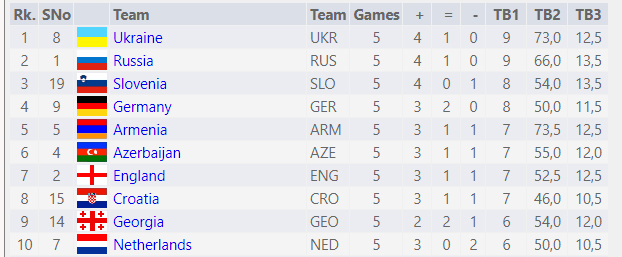 October 29 is a free day. The next round will continue from October 30, at 15:00. The last round will be on November 2, at 11:00.
There are live games for all boards. Commentators: GM Gaprindashvili Valeri and WGM Tsatsalashvili Keti.